Mold Mitigation & Remediation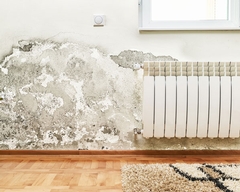 Anytime Restoration Services specializes in all forms of mold removal for any structure. Large amounts of mold present in various structures may cause serious health problems. Water damage is the main cause of mold growth in your home or business. It's important that you contact the Anytime Mold Remediation Team for mold or sewage removal.
Indications of mold:
The visible presents of mold.
Strong, potent, musty odors.
Any type of past water damage in your structure.
Excessive amounts of humidity.