For full-service, professional service after a fire experience, count on your neighbors at Anytime Restoration Services LLC.
On-Call, 24/7, to Respond to Your Emergency
Friendly, Professional Service
Fire & Smoke Restoration Technicians certified by the IICRC
Assistance with Insurance Claims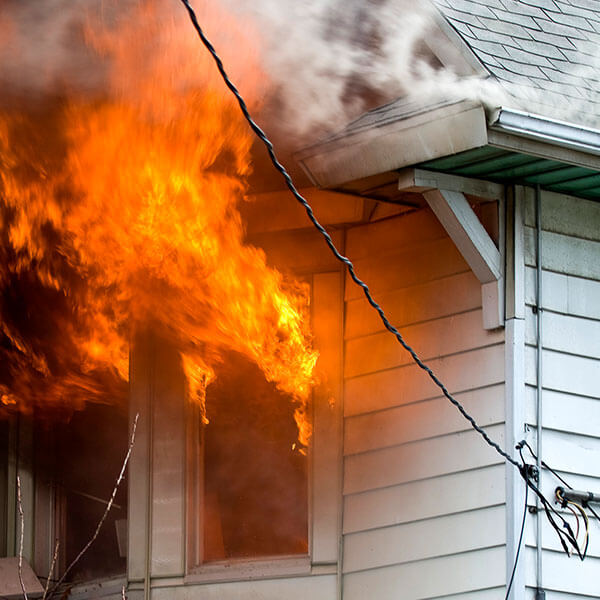 Grosse Pointe Shores, MI Fire And Smoke Damage Mitigation Experts
Don't wait for office hours to call Anytime Restoration Services LLC. We will answer your call 24/7 to respond to your fire and smoke damage mitigation needs. Our IICRC-certified technicians are available by calling (855) 350-0333.
Fire And Smoke Damage Mitigation Services Offered by Anytime Restoration Services Inc in Grosse Pointe Shores, MI
Effects of Fire & Smoke Damage
Structural Issues
Exterior Holes that Expose the Home to the Elements
Demolition Debris
Smoky Odors, Greasy Soot Residue
At Anytime Restoration Services Inc, we recognize that a fire at your home or business can be devastating and traumatic. The last thing you need to worry about is finding a dependable contractor to handle the job. We offer 24/7 emergency fire damage restoration services with a highly trained and certified team of technicians who are always ready to help. We're able to work directly with your insurance company to streamline the process for you from start to finish, handling all the details so you don't have to. We're committed to quality, professional service and provide real solutions to restore your property to pre-loss conditions as soon as possible. Call us at (855) 350-0333 right away for all your emergency fire damage restoration needs.
Cleaning the smoke damage resulting from a fire requires unique skills and techniques, and our expert team has the training and equipment necessary for safe and effective smoke damage restoration. Even the smallest fire can produce a vast amount of smoke which can leave behind soot and odors that penetrate the porous materials in your home like your carpet, upholster, and clothing. At Anytime Restoration Services Inc our smoke damage restoration specials are on standby to evaluate the extent of the damage to your property and come up with a plan of action to effectively clean and restore the property to its pre-loss conditions. Additionally, we have the knowledge and capability to work directly with your insurance company to make the process as easy as possible for you. Call us at (855) 350-0333 for your smoke damage restoration needs, today.
Odors stemming from fire and smoke damage create invisible threats that are irritating and disruptive at best and damaging to your health and well-being at worst. Smoke and odors particles continue to stay airborne for days after the fire has stopped, creating an unpleasant hazard in your home or business. No matter the cause of these odors, our professional team at Anytime Restoration Services Inc is ready 24/7 to address your smoke odor remediation needs with the most efficient cleaning products, equipment, and procedures to remove smoke odor so you can breathe easy again.
When you call us for smoke odor removal, we will do a thorough evaluation of your damage and meet with you to explain the details and processes we use to remove the smoke odor from your property. We understand the anxiety associated with the aftermath of a fire and want you to understand that you're in safe hands every step of the way. If you have lingering smoke odors from a fire, call us today at (855) 350-0333 .
24/7 emergency fire damage restoration services. Call us now!
Customer Reviews from Grosse Pointe Shores, MI
Get In Touch Now!
Fill out our web form below and we will call you back within 10 minutes—guaranteed! Don't let your disaster go untreated. Call the remediation and repair professionals today.