Anytime Restoration Services LLC is by your side, 24/7, when you experience fire damage at your Westland, MI area property.
Rapid Response
Locally Owned and Operated
5-Star Reviews from Happy Customers
IICRC-Certified Fire & Smoke Restoration Technicians
Insurance Claims Help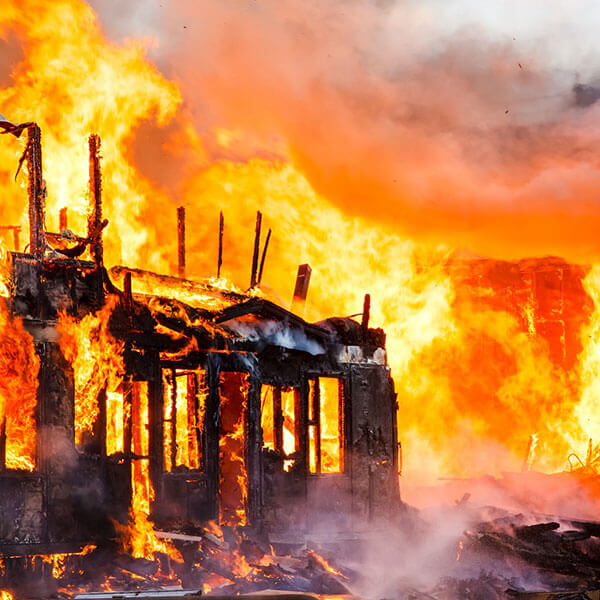 Westland, MI Fire And Smoke Damage Repair Experts
Anytime Restoration Services LLC is proud to serve Westland, MI. Our fire and smoke damage repair experts are standing by to come to your property, assess the extent of the damage, and create a plan of action to get your home back to normal.
Fire And Smoke Damage Repair Services Offered by Anytime Restoration Services Inc in Westland, MI
Effects of Fire & Smoke Damage
Structural Issues
Exterior Holes that Expose the Home to the Elements
Demolition Debris
Smoky Odors, Greasy Soot Residue
When a fire occurs, homeowners and business owners alike are often impatient to being the cleaning and restoration process as soon as the fire has been put out. Unfortunately, without the help of a fire damage restoration professional, their eagerness could cause more harm than good.
At Anytime Restoration Services Inc, our disaster restoration professionals are certified and trained to dispatch immediately to your emergency and asses the damage. We're fully prepared to create a plan of action that will minimize the damage as much as possible and restore your property to pre-loss condition as quickly as we can. Our 24-hour emergency fire restoration team is available every day of the year, ensuring that we're always available to help when you need us the most. Call us at (855) 350-0333 for your emergency fire damage services in Westland, MI.
Smoke damage to your home or business can be devastating and leave you feeling hopeless, but the professional team at Anytime Restoration Services Inc is prepared 24/7 to help restore your property and your peace of mind. You can trust that you're in good hands with our experienced smoke damage restoration specialists. Due to its very nature, smoke can very effectively soil nearly every surface in a home in a short amount of time. We can help speed up your recovery process and get you back to normal as quickly as possibly by removing unsalvageable items, cleaning smoke-effected surfaces, and removing distasteful smoke odors. Call the professionals at Anytime Restoration Services Inc today at (855) 350-0333 for all of your smoke damage restoration needs in Westland, MI.
Odors from any kind of smoke are known to linger and can be very difficult to remove because smoke particles embed themselves deeply into every surface of the home. No matter the source of the smoke, it will do its best to infiltrate every article of clothing, wall, cabinet, and piece of furniture in the home. Normal household cleaners are not able penetrate these areas deeply enough to adequately remove these odors.
Not only is smoke odor irritating, prolonged exposure to lingering fire and smoke odor has the potential to cause health problems including allergies. At Anytime Restoration Services Inc our smoke damage restoration professionals will use specialized equipment and chemicals to not just cover up the odors, but remove them completely. When we come to your home, we'll complete a thorough evaluation of the damage and create an appropriate plan of action to properly remediate the smoke odor and restore your property back to normal.
24/7 emergency fire damage restoration services. Call us now!
Customer Reviews from Westland, MI
Get In Touch Now!
Fill out our web form below and we will call you back within 10 minutes—guaranteed! Don't let your disaster go untreated. Call the remediation and repair professionals today.