Anytime Restoration Services LLC is by your side, 24/7, when you experience fire damage at your Livonia, MI area property.
Rapid Response
Locally Owned and Operated
5-Star Reviews from Happy Customers
IICRC-Certified Fire & Smoke Restoration Technicians
Insurance Claims Help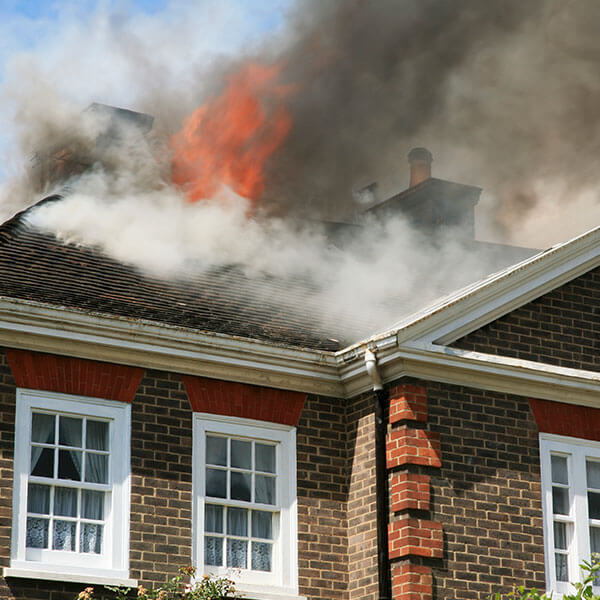 Livonia, MI Fire Damage Restoration Experts
Has your Livonia, MI home been affected by fire damage? Anytime Restoration Services LLC offers 24/7 fire damage restoration services. Call our IICRC-Certified fire and smoke damage technicians at (855) 350-0333 to start the restoration process as soon as possible to avoid escalating damage.
Fire Damage Restoration Services Offered by Anytime Restoration Services Inc in Livonia, MI
Services Anytime Restoration Services LLC Provides for Fire Damage Restoration
Emergency Board Up Services
Demolition & Debris Removal
Deodorization & Soot Residue Cleaning
Reconstruction & Restoration of Damaged Areas
There is very little that's more devastating to a property owner than a fire in your home or business. Once the flames subside and the smoke clears, you can trust the professionals at Anytime Restoration Services Inc to be ready to jump to your aid. A prompt and effective response to an emergency fire damage is critical to salvaging as much property as possible. Not only does the property face structural damage from the flames themselves, but there will be residual damage from smoke, soot, and the water used to put out the fire. If you've experienced a fire at your property, don't hesitate to call us at (855) 350-0333 24/7 so our emergency fire damage restoration team can help restore your peace of mind.
Fire damages are dramatic, but the smoke damage that follows is more insidious. Smoke lingers behind, clinging to the walls, vents, and other surfaces of your property long after the flames have been extinguished. Lingering smoke will continue to damage the property if it isn't taken care of. Fortunately, the professional team at Anytime Restoration Services Inc is always ready to jump to action with their expertise and state of the art equipment to offer you local smoke damage restoration services in Livonia, MI. Contact us at (855) 350-0333 as soon as possible so our crew can get to work to help you avoid further damage and lingering odors and help to bring your property back to pre-loss condition quickly and efficiently.
The flames are extinguished and your home is being restored, but sometimes, after a fire, it seems like the smell of smoke will never go away. This is because smoke particles are able to infiltrate every nook, cranny, and crevice in your home. These particles hide everywhere including your ductwork and any porous material in the home like furniture, flooring, and walls. At Anytime Restoration Services Inc, our team of professional odor remediation experts are always ready to help. We use specialized equipment and techniques to effectively extract the smoke odor from your home as part of our restoration process. Call us at (855) 350-0333 for all of your smoke odor removal needs in Livonia, MI.
Customer Reviews from Livonia, MI
The Latest News from Livonia, MI
We provide full-service fire damage cleanup in Livonia, MI. For 24/7/365 fire damage cleanup in Livonia, MI, call (586) 800-0346 .
We provide certified fire and smoke damage repair in Livonia, MI. For fire and smoke damage repair in Livonia, MI, call Anytime Restoration Services...
We provide fire and smoke damage mitigation in Livonia, MI. For emergency fire and smoke damage mitigation in Livonia, MI, call (586) 800-0346 .
Get In Touch Now!
Fill out our web form below and we will call you back within 10 minutes—guaranteed! Don't let your disaster go untreated. Call the remediation and repair professionals today.