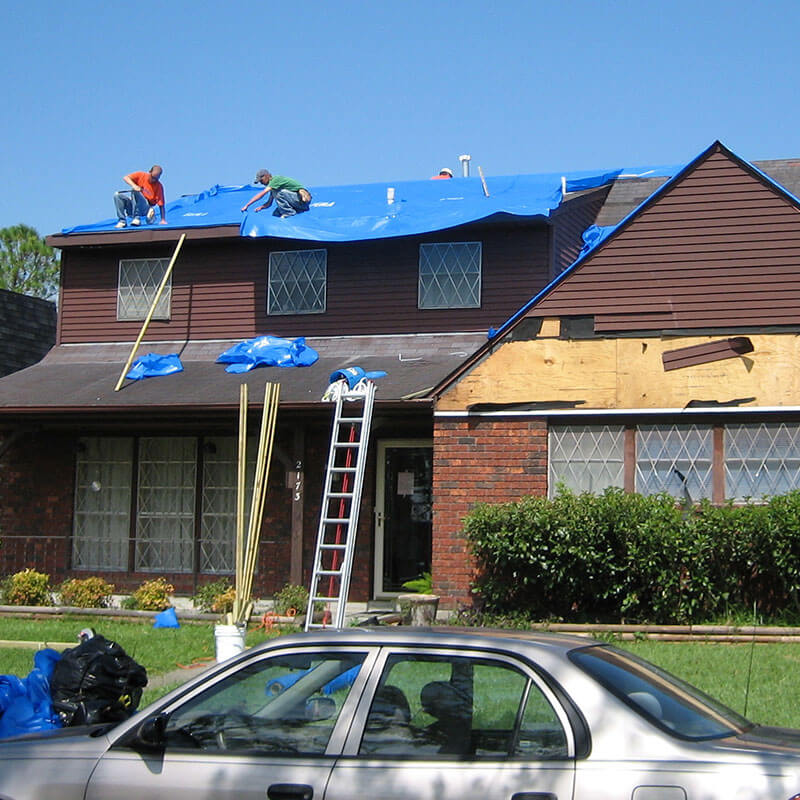 The Anytime Difference
Licensed General Contractors
Work Directly with Your Insurance Company
Compassionate Care, Hassle-Free Restoration
Fast Response to Your Storm Damage Emergency
A tree falling on your home or business can puncture your roof and cause major structural damage. We can work with a local engineer and architect to make sure all repairs are completed up to code to be structurally safe for you and your family.
Heavy winds from strong storms can also cause damage to your roof's shingles. Contact a Storm Damage Restoration Warren MI company for an evaluation of any damage your property may have experienced. We can diagnose any problems and address the issues before further damage occurs.
Anytime Restoration Services Inc Offers 24/7 Emergency Board Up and Tarping. Call Us Right Away at (855) 350-0333 After You Experience Wind or Tree Damage.
We are licensed general contractors in the State of Michigan. Anytime Restoration Services Inc can manage your storm damage restoration new Baltimore MI from beginning to end, including repairs. We will work with your insurance company and adjuster to agree on a scope of work and price. Call us today with confidence, 100% satisfaction guaranteed.
Call us now! For complete storm damage restoration services in Warren MI, Port Huron MI, New Baltimore MI, Kingsley MI, Dearborn MI, and Surrounding Detroit Area.
Storm Damage Restoration Dearborn MI, Detroit Area .
Emergency Board Up
Roof Tarp
Structure Stabilization
General Reconstruction and Repairs
Roof Repairs
For storm damage restoration in the New Baltimore area , call the experts at Anytime Restoration Services Inc. With locations in Warren, Kingsley, and New Baltimore, we're nearby and ready to be on our way.
Other Services:
Get In Touch Now!
Fill out our web form below and we will call you back within 10 minutes—guaranteed! Don't let your disaster go untreated. Call Storm Damage Restoration professionals today.
Why Choose Anytime?
Immediate Service
Don't hesitate. We're available 24/7 with a guaranteed response time of 10 minutes or less to all inquiries.
Trained Specialists
Our professionals are classroom certified and highly field trained to handle any water damage needs plausible.