Did you know that the most common type of insurance claims are from water damage restoration? Ninety percent of all property owners will eventually experience moisture damage to their home or business. Count on Anytime Restoration Services Inc to take care of your water damage and get you back to dry land. Our IICRC-certified water damage restoration technicians are standing by 24/7 to take your call. Don't wait. Permitting the water to remain in your home will quickly cause more damage to the structure and put your family at risk of mold exposure.
For water damage restoration, call Anytime Restoration Services Inc at (855) 350-0333 .
Your insurance company will require you hire certified water damage restoration technicians to guarantee experienced professionals are restoring your property. Contact us immediately to help you start the claims process. Your insurance carrier will not cover "gradual damage" that occurs due to a delay. Standing water will quickly cause additional damage and can even migrate to other areas of your home or business. Let Anytime Restoration Services guide you through the water damage restoration process.
We are available 24 hours a day, seven days a week to Macomb, St. Claire, and Wayne Counties in Michigan, as well as the entire Detroit metro area. Anytime Restoration Services Inc has locations in Warren, Kingsley, and New Baltimore so we can respond quickly to the entire Detroit area. Certified by the Institute of Inspection, Cleaning, and Restoration Certification organization, our water cleanup technicians are waiting to restore your property to its original condition any time of the day!
Other Services:
Reasons for Water Damage Repair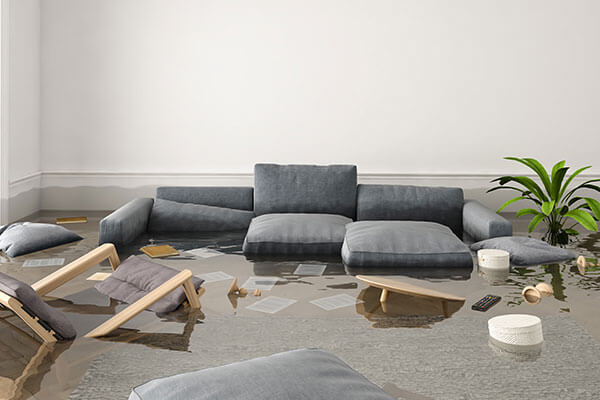 Basement Flooding
Water can seep into your basement, causing water damage or, even worse, flooding. Failed water heaters, broken sump pumps, poor drainage, and failures to your foundation are all ways your basement could experience water damage.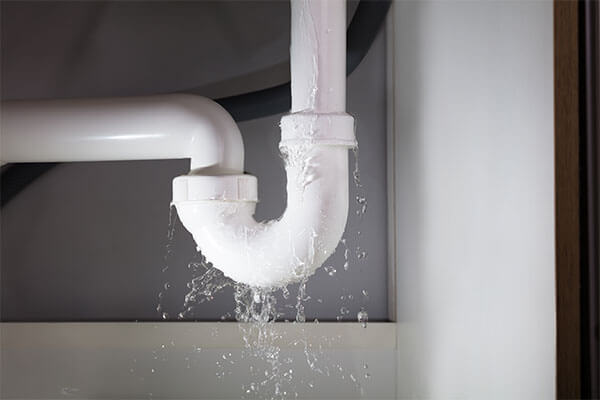 Leaking Pipes
Small leaks at times can be hard to detect until you can see the water. The leaks often occur behind drywall or in crawlspaces. From pipes in your kitchen and bathroom to basement or garage, undetected water leaks can cause mold growth if not detected quickly.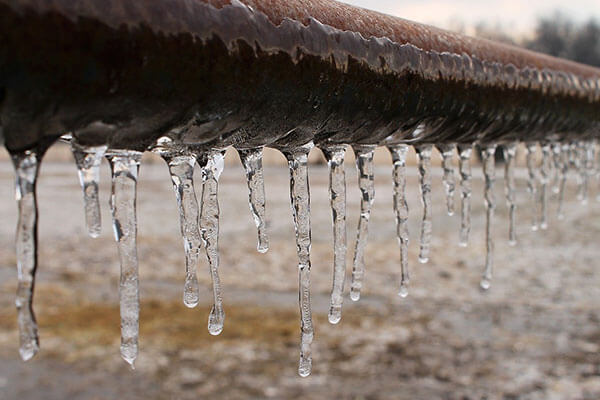 Frozen Pipes
When temperatures plummet below freezing, the pipes on your property are at risk of cracking and splitting. Massive amounts of water damage can happen in a short time. Our team of professionals will extract the water and restore the entire space. We provide complete water damage restoration services in the Detroit area.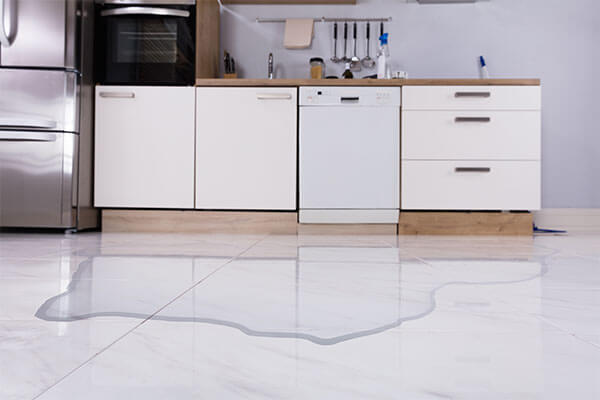 Appliance Failures
Take a minute to imagine the appliances in your home. How many of them depend on water? At times, dishwashers, refrigerators, washing machines, or even water heaters and sump pumps can fail, saturating the surrounding areas with water. Our team at Anytime Restoration Services Inc can identify and restore all areas of water damage, both hidden and exposed.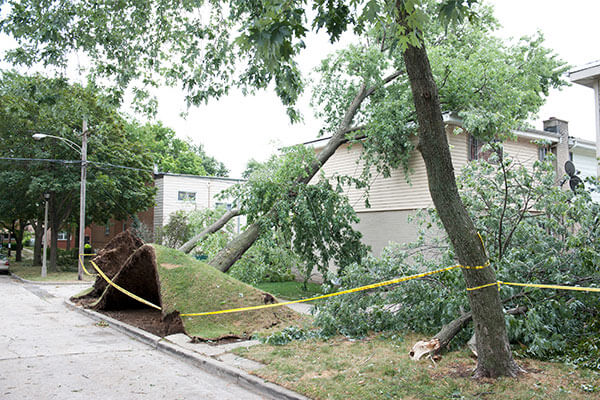 When high winds, heavy rains, and flash flooding occurs, neighboring rivers, streams, or creek beds can rise and overflow onto your property. With those waters come hazardous materials such as bacteria, E.Coli, microbes, and debris. Anytime Restoration Services Inc, however, has experience handling these types of damages and can not only restore your property but, in many cases, can save your belongings as well.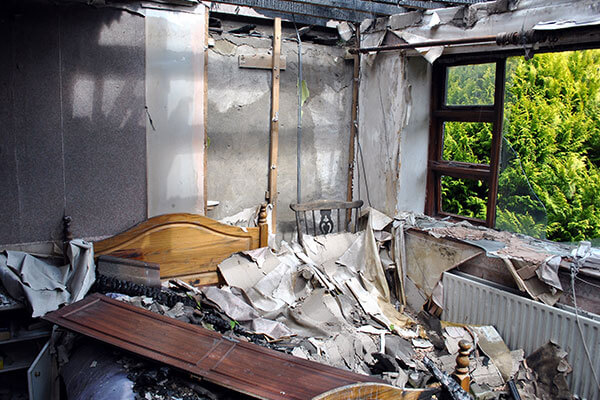 Fires are devastating to property owners. Not only does the fire itself damage your home, but the water to put it out can create even more damage. Using proven water removal restoration methods and state of the art cleaning equipment, our team at Anytime Restoration Services Inc can handle both fire and water damage at once.
Looking For Water Damage Restoration? Give Anytime Restoration a Call!
IICRC-Certified Technicians
Fast Response Time
We Work Directly with Your Insurance
Call the Remediation and Repair Professionals Today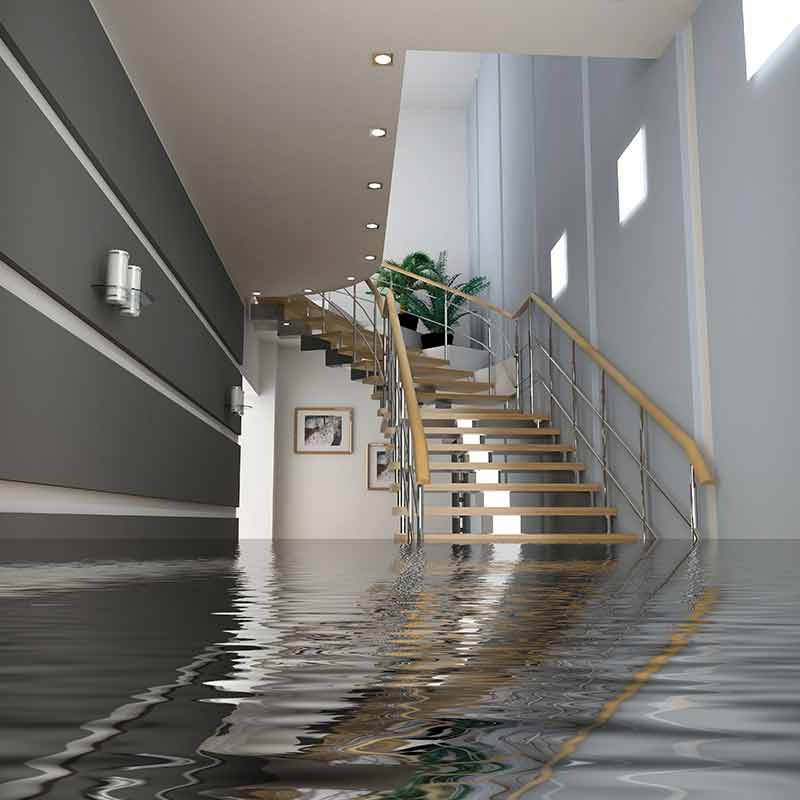 Michigan's Choice for Water Damage Property Restoration
At Anytime Restoration Services Inc, we take the water damage to your property very seriously. We follow a proven step-by-step approach to restore your property to pre-loss condition. Call us today for Water Damage Cleanup.
Immediate Response – Within 10 Minutes
When you pick up the phone to call Anytime Restoration Services Inc, one of our experienced dispatchers will greet you and take down all of your necessary information. An IICRC-certified technician will go to your residential or commercial property to begin the evaluation process to determine the scope of your water damage.
Evaluation Process Of Water Damage
We have a very thorough evaluation process. We do not simply only analyze the affected area; we take it a step further by taking moisture readings in both the affected and unaffected areas to determine the full scope of water damage. We also use modern technology to identify moisture that could have traveled behind the sheetrock or beneath floorboards. This thorough evaluation process reduces the risk of further damage and mold growth.
Specialized Drying Procedures
Anytime Restoration Services Inc does not offer a simple one size fits all approach. Every instance of water damage is unique. Once our technician has completed a thorough evaluation, we will recommend the most efficient and cost-effective solution for your specific situation.
Accurate Drying Monitoring and Reporting
Once the water has been removed and extracted, and the drying equipment is in place, we will be back daily to track the drying progress until your property is restored to fully dry conditions.
If you would like one of our trained technicians to evaluate your property, give Anytime Restoration Services Inc a call at (855) 350-0333 .
Water Damage Tips
Document the water damage with photographs if you think you'll file an insurance claim.
Remove any standing water in your home with a shop vac or squeegee.
Move contents and electronics away from the affected area.
Put out fans and open windows to start getting the air circulating.
Don't wait to call a certified restoration professional to come onsite to evaluate your water damage and begin the restoration process. The property owner cannot fully repair most significant water damage.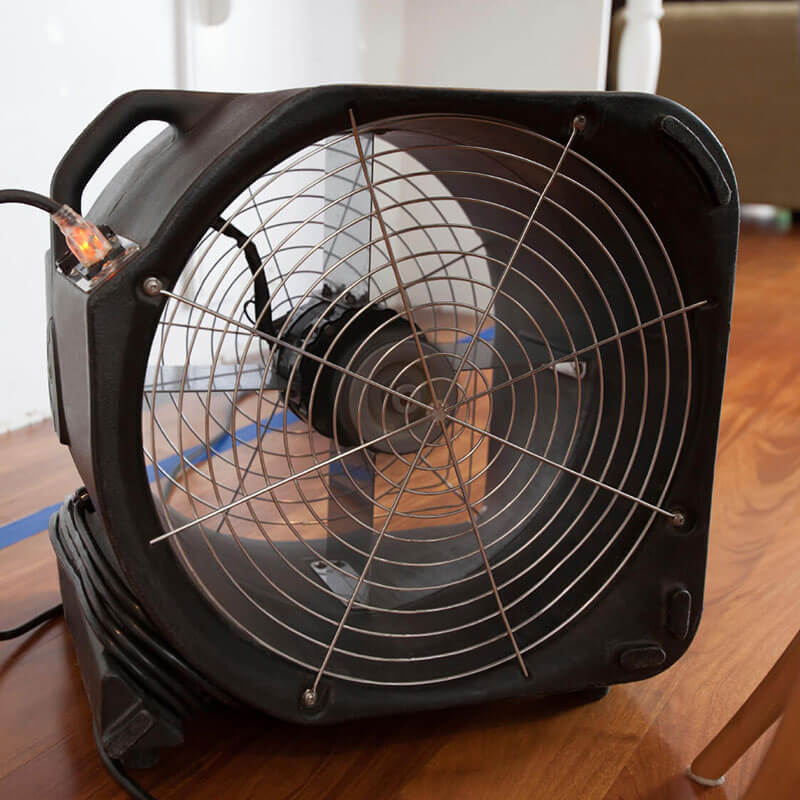 24/7 Emergency Water Damage Cleanup. Call us now!
When water damage affects your property, immediate response is crucial to minimize any further damages. Our water damage restoration professionals are the best at cleaning and restoring your possessions to their original glory. With certified water cleanup specialists and advanced drying techniques, we get the job done right with your health and safety in mind. We are the fastest and most reliable water damage cleanup and restoration company with emergency response services.
Call us now for complete water damage restoration services in Warren MI, Port Huron MI, New Baltimore MI, Kingsley MI, Dearborn MI, and Surrounding Detroit Area.
Our emergency response team is ready 24-hours a day, 7 days a week, to help you handle your problem.
Floods
Plumbing Issues
Frozen/Broken Pipes
High Wind
Sewer Back-Ups
Severe Weather
Roof Leaks
Appliance Malfunctions
Get In Touch Now!
Fill out our web form below and we will call you back within 10 minutes—guaranteed! Don't let your disaster go untreated. Call the remediation and repair professionals today.
Why Choose Anytime?
Immediate Service
Don't hesitate. We're available 24/7 with a guaranteed response time of 10 minutes or less to all inquiries.
Trained Specialists
Our professionals are classroom certified and highly field trained to handle any water damage needs plausible.