We are prepared for the unexpected. Rely on Anytime Restoration Services LLC for full-service care for your winter water damage needs from start to finish.
Specializing in Cleanup and Repairs due to Frozen/Burst Pipes and Ice Dam Damage
On Our Way to Your Door, ASAP
Professional Services, Quality Communication
Licensed, Bonded & Insured
Up-to-date Training and Certifications
Help with Insurance Companies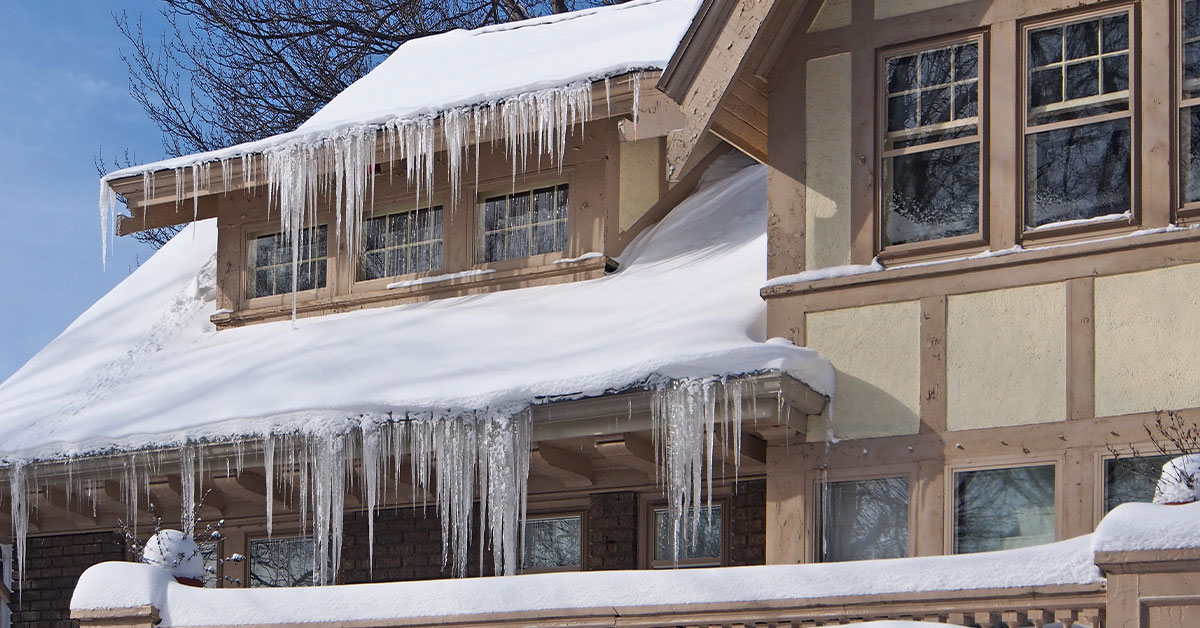 Lincoln Park, MI Winter Water Damage Remediation Experts
Has your Lincoln Park, MI home been affected by winter water damage? Anytime Restoration Services LLC offers 24/7 winter water damage remediation services. Call our IICRC-Certified winter water damage technicians at (855) 350-0333 .
Winter Water Damage Remediation Services Offered by Anytime Restoration Services Inc in Lincoln Park, MI
Reasons to Call Anytime Restoration Services LLC for Winter Water Damage Remediation
At Your Door in 60 Minutes or Less
IICRC-Certified Technicians
Direct Billing to Your Insurance
Melted Snow
Any excess moisture on your roof due to the build up of ice or snow, even for only a day or two, can reveal roof leaks. The melting snow and ice can travel into your walls, soaking the insulation and studs. If you notice dampness on your drywall following a day or two of ice outside, you likely need an inspection by a water damage restoration professional.
Water Removal
Water within your property as result of a burst / frozen pipe or ice dam can rapidly cause a huge amount of damage leading to serious structural problems and the potential for mold growth if it's not dealt with immediately. The sooner the water is removed from the property, the more the damage will be reduced. At Anytime Restoration Services Inc our trained and certified team is ready 24/7 to offer immediate emergency water extraction services in Northern & Southern Michigan, so you can have some peace of mind knowing your property is in safe hands. Our emergency extraction service will remove any standing water from the home so a more thorough drying process can begin. Complete extraction is necessary for proper drying, so calling a professional is imperative for the full recovery of your property. When you experience winter water damage and have standing water in your home, call us immediately at (855) 350-0333. We're always ready to help.
Structural Dryout
Water extraction and removal on its own is not enough to remove all of the moisture from your home or business after you've experienced a water damage. Water is pervasive and remaining moisture can hide behind the walls, inside the ceiling, under the flooring, and even inside your HVAC system where it can wreak havoc if not properly dried out. Our trained and certified technicians have the equipment necessary to detect this hidden water. We're ready to handle your structural drying emergency 24/7 and have the expertise to provide expert drying and dehumidification services with high-velocity air movers and dehumidifiers to remove moisture from the air and your structure. Your property is one of your greatest investments, and with so much at stake you can trust Anytime Restoration Services Inc to help you things back to pre-loss conditions as soon as possible so that you can keep moving forward.
Fully-equipped to handle all types of winter water damage. Call us now! (855) 350-0333
Customer Reviews from Lincoln Park, MI
Get In Touch Now!
Fill out our web form below and we will call you back within 10 minutes—guaranteed! Don't let your disaster go untreated. Call the remediation and repair professionals today.